MGDRx Eye Bag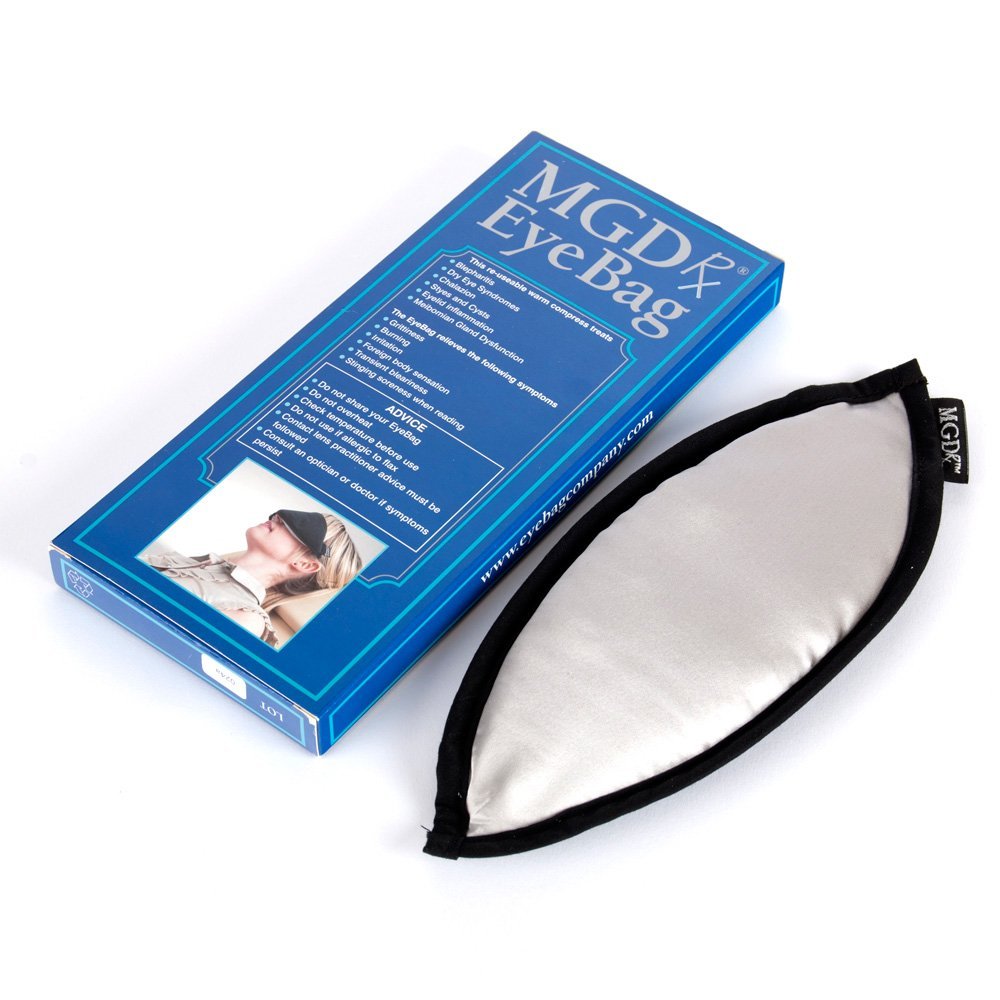 If you suffer from Blepharitis, Dry eye syndromes, Chalazion, styes, eyelid inflammation and Meibomian Gland Dysfunction then you may wish to consider the MGDRx Eye Bag by the EyeBag Company.
The EyeBag relieves the following symptoms:
* Grittiness.
* Irritation.
* Foreign Body Sensation.
* Transient Bleariness.
* Stinging soreness when reading.
Advice:
*Do not share your Eye Bag.
* Do not overheat.
* Check temperature before use.
* Do not use if allergic to flax.
* Contact lens practitioner advice must be followed.
* Consult an Opticians or doctor if symptoms persist.
How to use:
Microwave for 30 seconds on full power. Shake EyeBag thoroughly, recline or lie down and place warm EyeBag over closed eyes and relax. Remove EyeBag if too hot, wait a few moments then reapply. After about 10 mintues, remove EyeBag and massage eyelids immediately. Repetat 2 or 3 times a day for a fortnight then as ofte n as needed.
How to store:
Keep your EyeBag in this blue box. Do not wash or wet EyeBag. Clean with dry brish or cloth onl. It is normal for the EyeBag to become stained with regular use. Bateria are killed by microwaves.
We have plenty in stock at your Chelmsford Opticians in Chelmer Village. Please pop in or call us to reserve one for you on 01245 461 843.